Unique collaboration between research and business culminates at Aarhus Investor Summit
On Wednesday May 18th 2022, more than 100 participants gather at the Aarhus Investor Summit, where ten spin-out cases from Aarhus University will pitch their research to potential investors. The ten spinouts work within pharma & diagnostics as well as bio-food tech, medtech & sustainability.
Aarhus Investor Summit | Science Edition is an annual event that aims to enable startups and spinouts to meet and attract local, national and international capital. In a unique collaboration with Aarhus University's Technology Transfer Office (TTO), this year's first summit hands over the stage to important research from Aarhus University.
"It is a very special discipline to invest in knowledge-intensive spinouts and research. At the Aarhus Investor Summit Science Edition, ten spinout cases from Aarhus University will have a strong platform to pitch their research to a wide audience of investors - and investors can network and learn from each other. This can hopefully provide a strong basis for future collaborations and investments and to even more knowledge-intensive companies being established in Aarhus," says Mai Louise Agerskov, CEO of INCUBA.
"The researchers and their projects will hopefully tie relationships with both national and international investors as well as personal contacts that can lead to both knowledge, but also capital and investments in their companies. Our collaboration with Aarhus Investor Summit shows that we both have strong research that can give rise to companies, but also that there is great interest from investors who want to help bring research into the business world and transform it into companies," adds Anette Poulsen Miltoft, function manager at AU Technology Transfer Office.
Knowledge intensive spinouts on investors' sights
With three bio-tech companies on the CV and more than 700 million DKK raised in capital, Simon Glerup is a perfect example of a researcher from Aarhus University that investors can meet at the Aarhus Investor Summit. As co-founder of both Draupnir Bio, Muna Therapeutics and Teitur Trophics, he has during the last three years raised more than 700 million DKK and at the Aarhus Investor Summit, he will introduce us to some of the most important experiences he and his partners have gained in this cross-cutting field of science and business.
"I think it is important to participate in the Aarhus Investor Summit for three reasons. Firstly, it is important to support and strengthen the local ecosystem of investors. Secondly, it is important that we meet and talk about how we can reinforce the trend of the growing cluster of bio-tech companies in Aarhus. Last but not least, the Aarhus Investor Summit is an opportunity to meet capital, not only in the form of investments, but also intellectual and social capital," says Simon Glerup.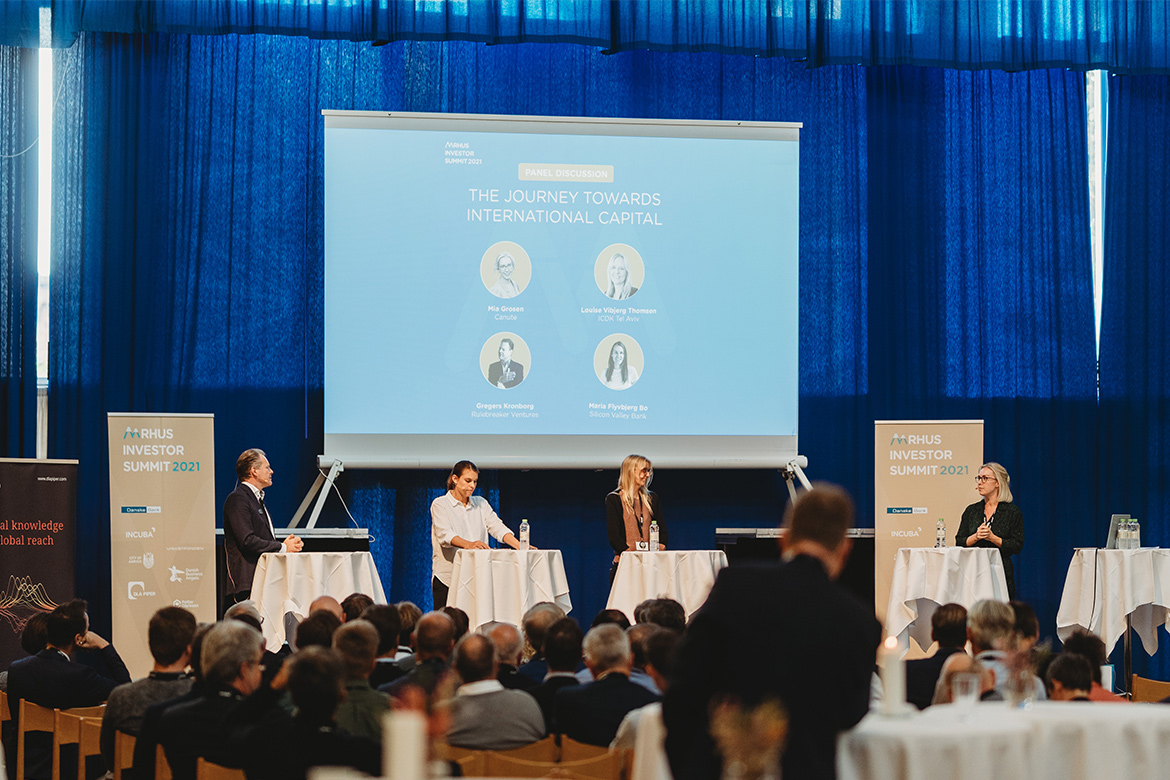 Date:
18. maj 2022
Fakta om Aarhus Investor Summit
Aarhus Investor Summit 2022 takes place May 18th 14.30-19.00 at INCUBA Navitas.
Aarhus Investor Summit is organised by INCUBA.
The partner circle consists of Aarhus University, Aarhus Municipality, Danske Bank, Danish Business Angels, Vækstfonden, Potter Clarkson and DLA Piper
Website: www.aarhusinvestorsummit.dk